Video of the week: Jay-Z, Blue Magic
Another crazy Monday, in entertainment that is! Welcome back my blogger fans and if you're reading this, you won't want to stop!
Michael Jackson was ordered to pay $175,000 to law firm Ayscough & Marar in Los Angeles recently. Superior Court Judge James Chalfant ordered Jackson to pay the $175 thousand totaling the bill to more than $430,000 for Jackson's 2005 child molestation trial, where he was accused of child molestation.
The law firm sued Jackson claiming that he did not pay for its work which prevented the release of some information to the public and lawyers in civil cases during Jackson's criminal trial, according to the AP.
The firm asked for nearly $430,000 because they had to hire a lawyer to sue Jackson.
Jackson's lawyer Thomas Mundell said, "We're very pleased with today's outcome," but he did not confirm whether or not Jackson would pay Ayscough & Marar law firm.
For more on this story, stay tuned.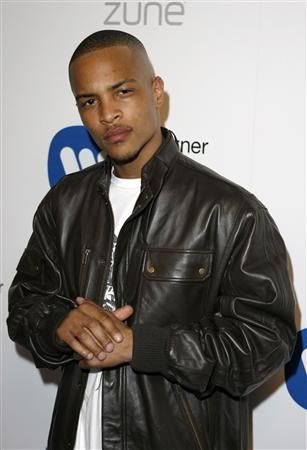 What in the world is going on?
Rapper T.I. was arrested for federal gun charges just moments before he was to perform at the BET Hip-Hop awards, according to federal authorities.
T.I., 27, born Clifford Harris was caught in a federal sting Saturday when authorities say Harris asked his bodyguard to purchase weapons after giving his bodyguard $12,000. Harris cannot buy weapons because he is convicted felon. According to CNN, Court documents said Harris was convicted on felony drug charges in 1998, and a federal affidavit said he has been arrested on gun charges in the past.
On Sunday, Dwight Thomas, one of T.I.'s attorney's said that he was not aware Harris was a convicted felon and that "a number of people" live in Harris' suburban Atlanta home. Thomas also said that he is confident that the legal system will work in Harris' favor.
And now for someone who is actually doing well...VANESSA WILLIAMS! Vanessa Williams is on a hit television show called "Ugly Betty" on ABC and Proactiv is giving her a $20 million dollar endorsement deal. According to the NY Post, the deal is similar to Jessica Simpson's, but Williams may be getting much more, according a source.